Results may be more modest, variable than reports from clinical trials
by Marisa Wexler, MS |
People with cystic fibrosis (CF) who are treated with Orkambi and Symkevi (Symdeko) in real-world settings tend to experience less decline of lung function, though results may be more modest and variable than what was reported in clinical trials for these therapies, a new study reports.
"The results of this study emphasise that translation of clinical trial results into daily clinical practice can be difficult, especially in chronic diseases like CF," the researchers wrote.
The study, "Long-term effectiveness of dual CFTR modulator treatment of cystic fibrosis," was published in the journal ERJ Open Research.
Orkambi and Symkevi are the first two dual-combo CFTR modulator therapies to become widely available for CF patients with F508del, the most common CF-causing mutation. Both of these therapies contain ivakaftor — which helps to prop open the gate-like CFTR protein whose dysfunction causes CF — alongside a molecule that helps stabilize the CFTR protein so that it reaches the cell membrane (lumacaftor in Orkambi, tezacaftor in Symkevi).
In clinical trials, both Orkambi and Symkevi have been shown to improve lung function outcomes. There is limited published data on how these recently developed medicines tend to affect patients in real-world settings.
Here, researchers used data collected between 2010 and 2019 by the Dutch Cystic Fibrosis Registry (NCFR) to examine long-term outcomes for patients treated with these medications outside of clinical trials. The NCFR collects data for nearly all people with CF living in the Netherlands.
"Especially in chronic diseases like CF, collection of long-term data on the effectiveness of new treatments is important, given the strictly controlled conditions and inclusion criteria as well as a relatively short follow-up in [clinical trials]," the researchers wrote.
The analysis included data for 401 people with CF, all of whom were homozygous for the F508del mutation (meaning they carried this mutation on both copies of the CFTR gene). The median follow-up time before starting modulator treatment was nearly eight years, and median follow-up time after starting treatment was more than two years.
All patients were treated with Orkambi, which was approved earlier than Symkevi. After Symkevi was approved in 2018, about half (51.9%) of the patients switched to it, after an average of two years on Orkambi. Efficacy results were broadly comparable in patients who switched to Symkevi and those who stayed on Orkambi.
Lung function was assessed using forced expiratory volume in one second (FEV1), a measure of how much air someone can forcibly exhale. Prior to starting on Orkambi/Symkevi, the average rate of decline in FEV1 was 1.36% per year. After starting the therapy, the rate of decline slowed significantly, to 0.48%.
The researchers noted the short-term effect of treatment on FEV1 "was slightly higher in the subgroup of participants with a baseline FEV1 between 40% and 90%," though long-term rates of change in FEV1 were comparable in all subgroups. A significant effect on FEV1 decline was seen even among patients with very low (below 40%) values upon starting treatment.
In adults, body mass index (BMI) — a measure of body weight normalized by height — did not change substantially after starting on treatment with Orkambi/Symkevi. In children with CF, age-adjusted BMI values were declining over time before treatment — but after starting on modulator therapy, the average trend was towards increasing BMI.
"This real-world study showed that long-term FEV1 decline improved up to 3 years after the introduction of [Orkambi and Symkevi], which was also observed for [age-adjusted BMI] in children, but not for BMI in adults," the researchers wrote.
In the first year after starting modulator therapy, there was a significant decline in the amount of time patients spent receiving antibiotics administered into the bloodstream, though overall antibiotic usage did not change substantially with dual-modulator treatment.
Overall, these results are broadly consistent with findings from clinical trials of Orkambi and Symkevi, though the researchers said that "real-world effectiveness is less pronounced, with considerable differences in long-term trends."
"Most of the discrepancies are probably explained by the different populations, design and settings of traditional trials compared to observational real-world studies," the scientists wrote, noting the stringent criteria of clinical trials regarding inclusion criteria.
As for study limitations, the scientists mentioned the large amount of data missing regarding antibiotic treatment and the inability to include data for side effects.
Orkambi and Symkevi are both sold by Vertex Pharmaceuticals, which was not involved in this study. One of the researchers disclosed having received grants from the company for other projects.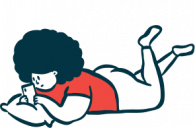 Visit the Cystic Fibrosis News Today forums to connect with others in the CF community.
Get regular updates to your inbox.
3 W Garden St
Suite 700
Pensacola, FL 32502
Website: bionews.com
Email: [email protected]
Phone: 1-800-936-1363
This site is strictly a news and information website about the disease. It does not provide medical advice, diagnosis or treatment. This content is not intended to be a substitute for professional medical advice, diagnosis, or treatment. Always seek the advice of your physician or other qualified health provider with any questions you may have regarding a medical condition. Never disregard professional medical advice or delay in seeking it because of something you have read on this website.